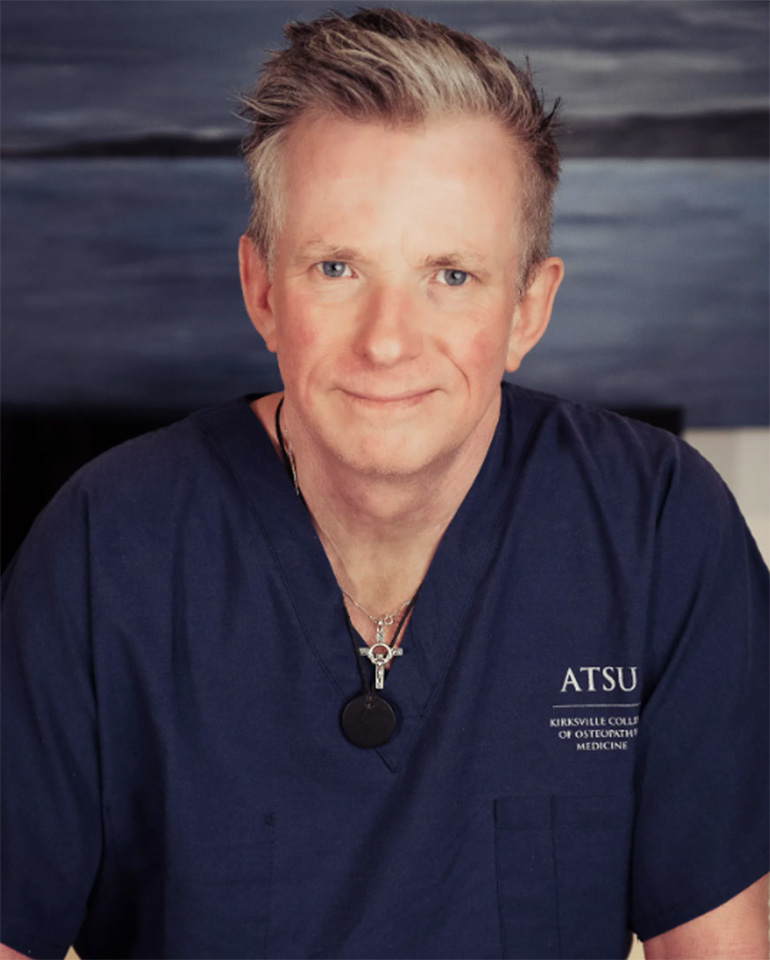 Chris Batten, OD
Chris has maintained a busy practice for over 34 years. In addition to helping patients with osteopathy for general health, he has a special interest in prenatal care and paediatrics. He also continues to teach classical osteopathy at both the undergraduate and postgraduate levels and lectures at conferences worldwide. Since 2000, he has been Secretary and Director of Education of the Institute of Classical Osteopathy.
Chris qualified as a UK Osteopath in 1989 after a four-year, full-time course in Maidstone, UK. This was a very thorough education in a traditional holistic approach to Osteopathy, with a foundation in medical sciences and clinical methods.
After this, Chris established his practice, treating with a traditional approach to osteopathy, which steers body, mind and spirit towards a greater sense of ease, free movement, equilibrium and stability. He developed a broad patient base in the UK, with special interests in treatment during pregnancy, for infants and children, as well as osteopathy for general health.
In parallel to his busy practice, he also has a career in teaching Classical Osteopathy at undergraduate and postgraduate levels as well as lecturing at conferences and running workshops worldwide. Since 2000, he has been Secretary and Director of Education of the Institute of Classical Osteopathy. Chris is a member of Ontario Association of Osteopathic Manual Practitioners as well as The Institute of Classical Osteopath.
---
What is Osteopathy? 
Osteopathy is a holistic approach to healthcare that focuses on the musculoskeletal system. Osteopathic practitioners believe that the body is a self-healing mechanism and that our bones, muscles, and organs are all interconnected and work together to maintain overall health. Osteopaths use physical manipulation, massage, and other techniques to help improve the body's natural healing processes and restore balance to the musculoskeletal system. Osteopathy can be used to treat a wide range of conditions, including back pain, headaches, joint problems, and digestive issues, among others.
What can Osteopathy do for you? 
One of the main benefits of osteopathy is that it is a non-invasive and drug-free approach to healthcare. Unlike traditional medicine, which often relies on medication or surgery to treat ailments, osteopathy focuses on the body's natural ability to heal itself. Osteopathic practitioners work closely with their patients to develop personalised treatment plans that address the root cause of their symptoms rather than simply masking them with medication. Osteopathy has also been shown to be effective in improving overall health and wellbeing, reducing stress, and improving sleep quality.
For more information on our experienced Osteopath, click here.
To book an appointment, head over to our online booking site, or call the clinic.
OUR PRINCIPLES
First, to do no harm.
To cooperate with the healing powers of nature.
To address the fundamental causes of disease.
To heal the whole person through individualized treatment.
To teach the principles of healthy living and preventative medicine.