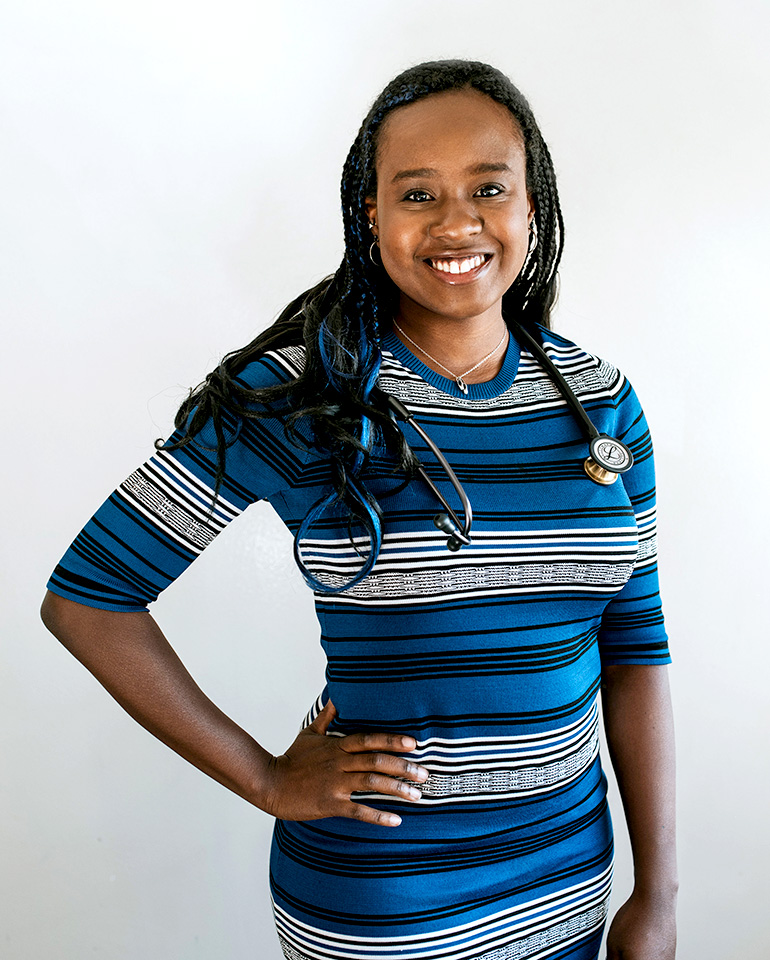 Dr. Nana-Adjoa Bourne, Naturopathic Doctor
Dr. Nana-Adjoa Bourne, ND is an Ontario registered naturopathic doctor with a primary focus in sports medicine. She believes in her patients being empowered to take care of their health and emphasizes the basics in nutrition and injury prevention in order to get them there. As all naturopathic doctors do, she enjoys talking about the importance of gut health and its relationship with every other aspect of the body, addressing the whole person and your care on a holistic level. She helps athletes of all ages and levels remain injury free and feeling energized so they can keep doing what they love, whether it is performing recreationally or at the elite level.
Through her training and education at the Canadian College of Naturopathic Medicine (CCNM) in Toronto, Canada Dr. Bourne was able to have additional guidance in sports medicine care through the sports medicine focus shift during her intern year. She was given many opportunities to go out into the community and share her skills at various events including Dragon Boat and Beach Volleyball tournaments. There, she helped manage both acute and chronic injuries with acupuncture, physical medicines and nutritional counselling. Having her bachelor's degree in Kinesiology and working as a strength and conditioning specialist at the University of Toronto Dr. Bourne also has experience with many other sports and training regimens. This, coupled with her sports background, helps her to better understand her athletes and how to adapt naturopathic care to their athletic lifestyles. Currently, Dr. Bourne also works as a resident and clinical supervisor at the CCNM. There, she continues to do research in nutritional counselling and professional development. She also takes pride in seeing a variety of patients and helping guide future graduates through their clinical experience.
Outside of her clinical work, Dr. Bourne finds passion in remaining active herself and getting involved in her community. She has been a dancer all of her life and continues to try new styles and discover new ways to help the performing artists/athlete population. On her off days, you can find her enjoying time socializing with friends, at various dance classes and competitions or just enjoying some great motivational podcasts.
OUR PRINCIPLES
First, to do no harm.
To cooperate with the healing powers of nature.
To address the fundamental causes of disease.
To heal the whole person through individualized treatment.
To teach the principles of healthy living and preventative medicine.