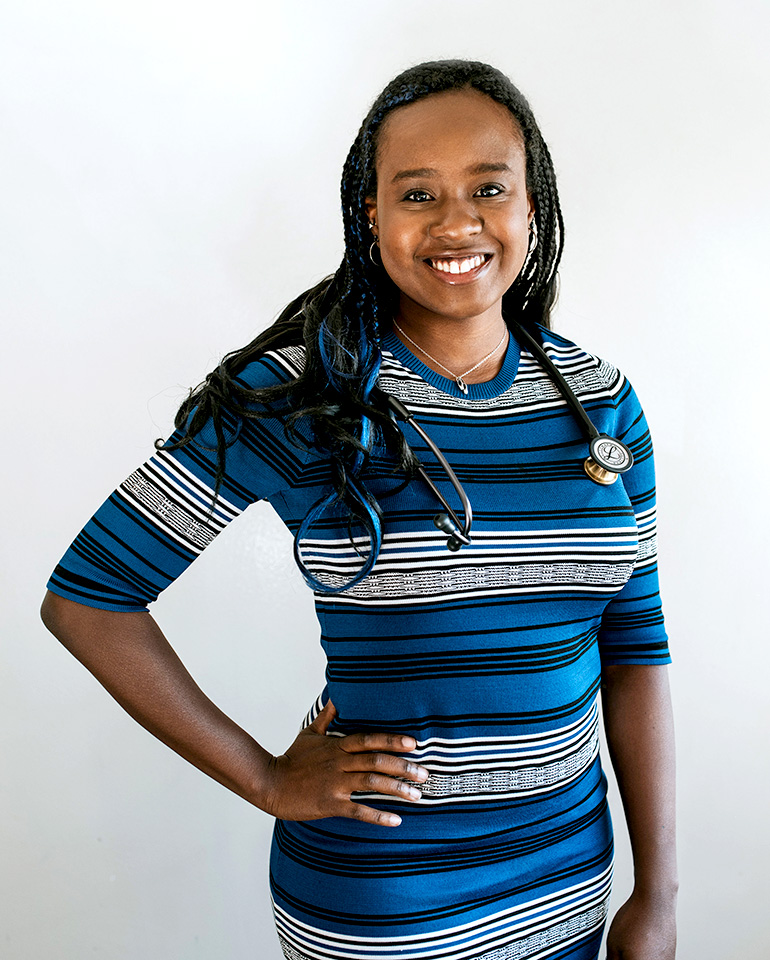 Dr. Nana-Adjoa Bourne, Naturopathic Doctor
Dr. Nana-Adjoa Bourne, ND is a naturopathic doctor registered in the province of Ontario. She holds a Bachelor's Degree in Kinesiology from the University of Toronto and is a graduate of the Canadian College of Naturopathic Medicine (CCNM). In addition to her practice at Insight Naturopathic, Dr. Bourne currently works as a resident and clinical supervisor at CCNM. Her practice focuses include men's health, sports medicine and pediatrics. She believes in empowering her patients to take charge of their health, beginning with the basic foundations of optimal nutrition, digestion and an active lifestyle. Dr. Bourne is passionate about optimizing gut health to help balance hormones, mood, energy level, prevent injuries and promote recovery.
Dr. Bourne's clinical expertise in sports medicine and pain management initially stems from her work as a strength and conditioning specialist at the University of Toronto. Later in her training as an ND, she had the opportunity to work as an intern on the Sports Medicine focus shift at the CCNM. This opportunity provided Dr. Bourne with both in-clinic and field experience at various sporting events. She continues to do research in nutrition. Her work experience coupled with her own sports background helps her to better understand athletes and how to adapt naturopathic care to their athletic lifestyles. When treating athletes, she uses a range of modalities including acupuncture, laser and nutritional therapies.
Outside of her clinical work, Dr. Bourne finds passion in remaining active herself and getting involved in her community. She has been a dancer all of her life and continues to try new styles and discover new ways to help the performing artist/athlete population. In her spare time, you can find her at various dance classes and competitions or learning from motivational podcasts.
OUR PRINCIPLES
First, to do no harm.
To cooperate with the healing powers of nature.
To address the fundamental causes of disease.
To heal the whole person through individualized treatment.
To teach the principles of healthy living and preventative medicine.